Following the Government announcement, all clinic appointments are to be rescheduled until after the present lockdown. At present, we do not know when this will be, so we will update all of our customers in due course.
What we're doing in the meantime – virtual consultations
Just because we're in lockdown, doesn't mean you can keep us away! We care about our customers and we care about the transformations your body can make!
We are keeping up to date with news surrounding lockdown and staying on top of guidelines to ensure safety of all customers and employees. To maximise the benefit for all of our customers, we are holding virtual consultations. All virtual consultations (Via Zoom, Skype, Facetime etc) allow for a personal and confidential consultation to occur whilst maintaining safety precautions.
This is a great way for us to all stay in touch, to monitor progression and sometimes, to just even have a chat.
For more information or to clinic appointments or virtual consultations, please get in touch. Please be mindful clinic appointments are subject to change in accordance with Government briefings.
3D Ultimate are the first medical aesthetics clinic in the UK to have 24/7 sterilisation
We're excited to tell all of our customers about the Radikal Health Ecosphere unit. This unit technology cleans air, disinfects air and surfaces and eliminates bad odours, a 3 in 1 solution. This happens all this within seconds and permanently, so this means, 24/7 sterilisation.
Unlike most traditional UV lamps that kill bacteria, the Radikal Health Ecosphere Unit which is now being used at 3D Ultimate offers a continuous and harmless method of sterilisation and safety. This unit offers, but not limited to the following:
Natural agent – Hydroxil Radical, OH (determined in scientific circles as the detergent of nature)
Harmless to people and pets – this allows a 24/7 use -so we have a permanent disinfection in place
OH, via a bio-chemical cascade effect, go actively for the pathogens and eliminate them up to 99,9 % (20+ laboratory certified)
Disinfection of air and all type of surfaces (metal, plastic, wood, leather, paper or textiles, etc.)
Peace of mind given the current circumstances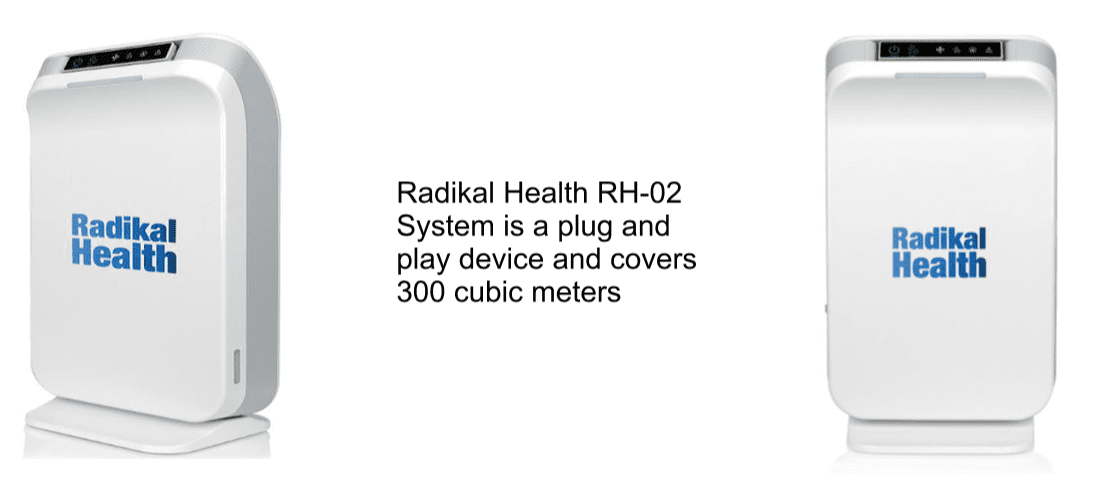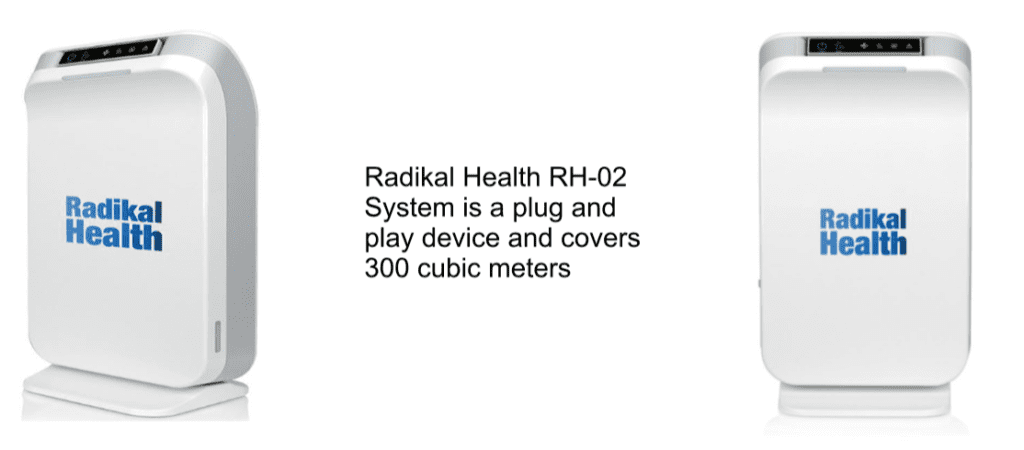 In preparation for when we can see you all again
In preparation for your safe arrival when lockdown is over, at 3D Ultimate, we have put in place a series of preventative measures to minimise the risk of COVID-19 transmission. On top of our 24/7 sterilisation unit, these include the extended time between treatments to allow for extra cleaning, which includes the regular disinfecting of all door handles and hard surfaces.
Our staff members will be wearing PPE, which will include a visor, mask, disposable apron, and gloves.
Only one client at any one time will be allowed into the clinic. Please always wear a mask. You will be asked to complete a declaration certifying that you do not have any COVID-19 Symptoms. This declaration will be retained for 21 days for NHS Test and Trace purposes if required.
All of our treatments are delivered in line with the UK government guidelines and social distancing will be maintained where possible. We will operate in compliance with all guidance from Public Health England and NHS England.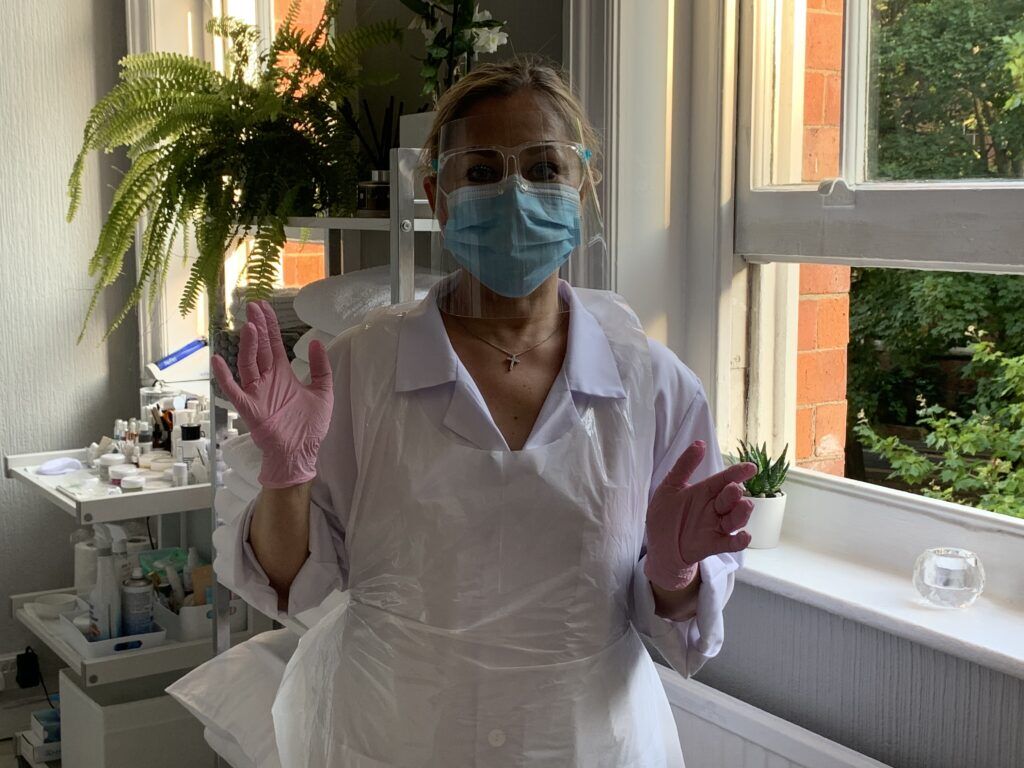 Important requirements for clients
Pre-Appointment
Each client will receive a screening call or text message 24 hours prior to their appointment to ensure that they are not exhibiting any coronavirus symptoms and confirm their attendance.
Arrival
We ask clients to arrive for their appointment on time and to avoid getting to the clinic too early. Please wait in reception until we can collect you.
We would prefer you not to bring guests with you so please arrive at the clinic if possible unaccompanied, without excess shopping bags.
All clients will be asked to Sanitise their hands using the Sanitiser provided, before going into consultation or treatment.
Upon completing treatment, clients will be asked to sanitise their hands using sanitiser provided, prior to leaving the clinic
We will no longer be able to offer drinks to our clients, although we will offer you a bottle of water if required.
Payment
Card payments are preferred. Our card reader will be disinfected prior to and after each client use.
Post Treatment
Should any client become unwell up to two weeks following treatment, please call the clinic to notify us, to enable contact tracing.
By taking these steps, we will help ensure that we keep each other safe, and we thank you for your continued support.